Going back in history to the early days of the Emperor Hadrian, we realize that the vast majority of 'still lifes' are much more than strictly formal compositions, more or less well integrating inanimate objects. In most cases, using a metaphor and symbolism that may be obscure to the unbelievers, they express feelings, moods, while emphasizing the importance – and the beauty – of everything that surrounds us.
Then, of course, still lifes of Toni Catany are no exception to this rule and fit right into this ancient tradition. This is true since the artist has tried this type of photography in the 1970s and without knowing when it would be the main stream of all his works.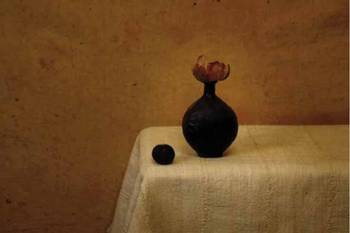 Toni Catany (Llucmajor, August 15, 1942) is a Spanish photographer from Mallorca.
Where : Box galerie 88 Rue du Mail, 1000 Bruxelles
When : from Friday 24 may to Monday 15 july 2013
More information : http://www.boxgalerie.be