I should admit that I've just discovered the Topaz Plugins for Photoshop these past few weeks. There are so brilliant especially Topaz Adjust.
This is one Plugin that I frequently use for some time.
Topaz Adjust is just so perfect to enhance contrast, colors and sharpness. For me, it is easier to get something brighter than Lightroom. Or maybe, i do not know how to use LR at its best ?!
The creator – Topaz Lab, describes this plugin like this :
•Easily correct and balance image exposure and color.
•Enhance dynamic range with adaptive exposure control.
•Quickly create single-image HDR effects.
•Shadow & highlight recovery that reveals lost detail.
•Adaptive color for a wide range of color effects.
•Creative detail enhancement and sharpening.
•Over 30 presets for a faster & more creative workflow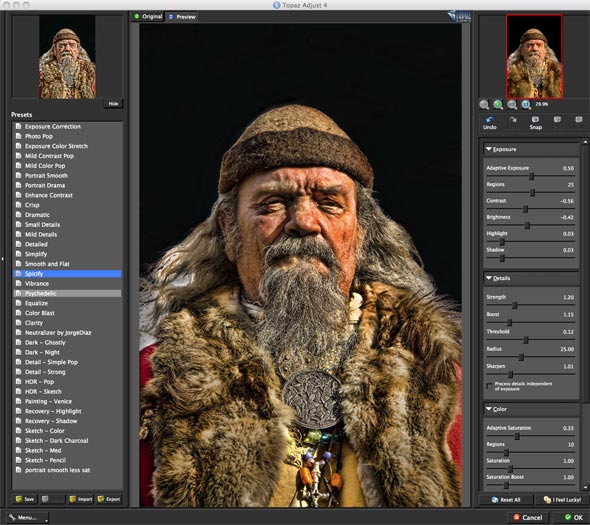 Topaz Adjust 5 is compatible with Adobe Photoshop CS3-CS6 (32-bit and 64-bit), Photoshop Elements 6-11, PaintShop Pro, Photo Impact and Serif Photo Plus. And also with Lightroom 2-4 via Topaz Fusion Express.
You can buy Topaz Adjust at the official website for $49.99!